Elevate Field Service Operations
This Augmented Reality Wearable technology redefines field service with integrated AR/XR, technical tools, cross-reality, and Android apps for instant expertise anywhere.
Connect field technicians to company systems. Real time audio and video documentation to support work flows and reduce error rates.
The Right Solution For Any Needs
Kiber K3S is a versatile remote collaboration tool, for any industry and application field
Kiber 3 Atex Unique Features
What does the kit Contain?
The Kiber 3 Kit encompasses a comprehensive set of components designed to enhance safety, communication, and visibility in hazardous environments: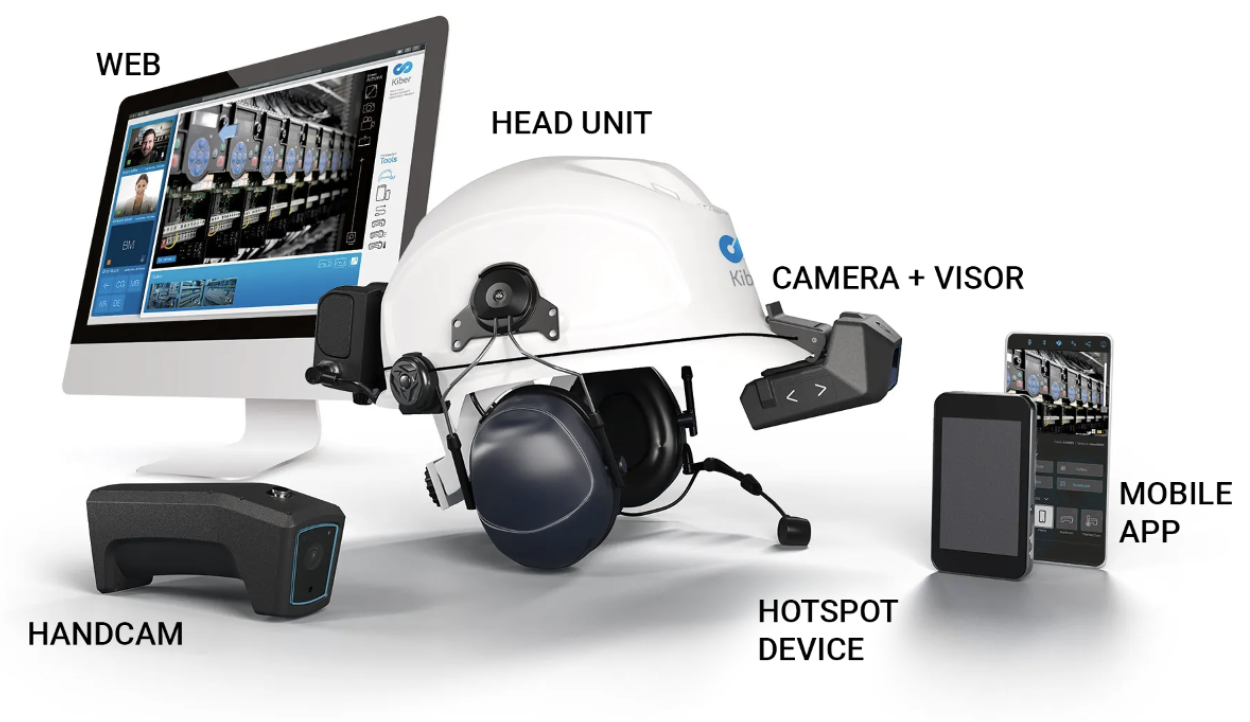 KIBER 3 ATEX ( ATEX – Zone 1)
The additional point of view with thermal imaging capacity.
Kiber 3 ATEX Kit comprises a wireless handcam for additional points of view on field operator's working space. Kiber ATEX Handcam works side by side with the head unit and enables field operator to reach difficult spots and offer an additional point of view to the remote expert.
Additional wireless camera with optical and thermal imaging useful to show details which are difficult or hazardous to get close to with head mounted camera.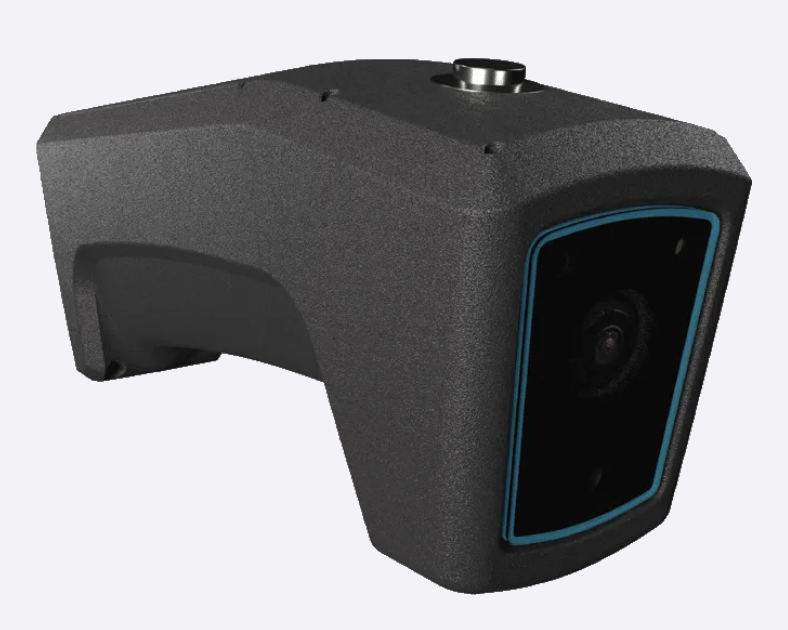 Kiber 3 Kit is Atex Zone 1 certified
Discover a safe hands-free wearable solution for use in hazardous environments.
Kiber's wearable hands-free solution sets a new paradigm for safety in remote operations: Kiber 3 Kit is Atex Zone 1 certified. Kiber 3 Kit is built for maximum safety in field operations: it is made of a carbon fibre reinforced composite polyamide to guarantee extensive and intrinsical safety.
The Kiber 3 Kit, available in Atex Zone 1 certified version, keeps your workforce always connected in a safe way, even in the hardest and most adverse conditions. CE, FCC compliant and rated IP65 the device is protected from total dust ingress and can withstand water jets from any direction.
Instant Expertise Everywhere.
Connecting from anywhere across the world.
Kiber helps every worker to be an expert by making company's know-how accessible and available anytime and anywhere: experience the consultation of data in stand-alone mode, receive live support with low bandwidth consumption for satellite connections, participate to multiple video conferencing or remote file sharing and high quality visualization with wi-fi connection.

WI-FI

HOTSPOT

SATELLITE
CONNECTIVITY
STAND-ALONE
MODE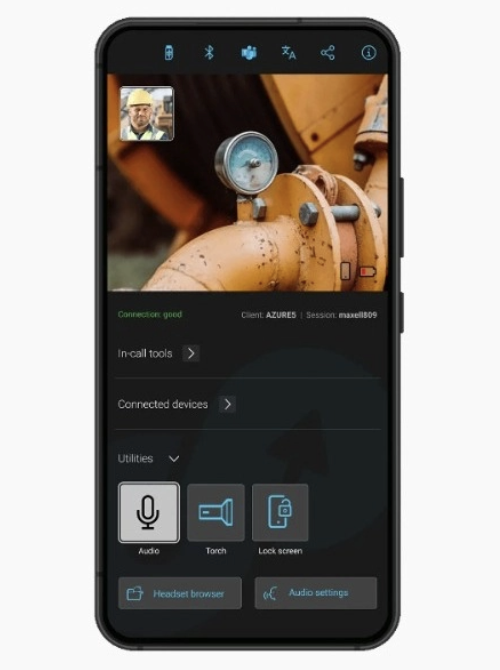 One app for many solutions: erase distances by bringing your technicians and experts together to fastly communicate and effectively collaborate. fiber 3 Field App is the easy-to-use AR remote assistance tool designed for loS and Android devices.
5 Cross Industry Benefits

PRODUCTIVITY

OPERATIONAL COSTS

EFFICIENCY

COMPLIANCE
& SECURITY

CUSTOMER EXPERIENCE & SATISFICATION
Kiber K3S interacts with assets, equipments and the systems you are using today.
Our solution support easy integration with ERP/CMMS/WFM and other company software.
When tethered with an Android smartphone a whole new world of phone/helmet hybrid applications becomes possible.